Why Environmental Testing?
Here at TESTiLABS, we can verify how reliable your product is in final environment. Also. we offer a broad range of environmental testing services. With our long experience in developing innovative testing solutions, we can generate testing conditions which match your final product usage environment.
Customized tests save testing times and optimize R&D processes. Meticulous testing minimizes the risk on the markets. In fact, nothing is more expensive than a fault in a product found by a customer. Through us, countless of devices have reached the global market.
TESTiLABS offers a wide range of environmental tests according to EN/IEC, ISO and MIL standards among others . These tests combine perfectly with our Failure Analysis Laboratory expertise to reduce the long feedback loop, dramatically shortening the time needed to go from test results to actionable product improvements.
We can test for the following:
Temperature, humidity and climate tests
Thermal Shock tests
Salt mist (Fog) tests
UV Radiation test
Solar Radiation test
International Protection IP tests. Dust and water.
Vibration tests (shock, random, sinusoidal).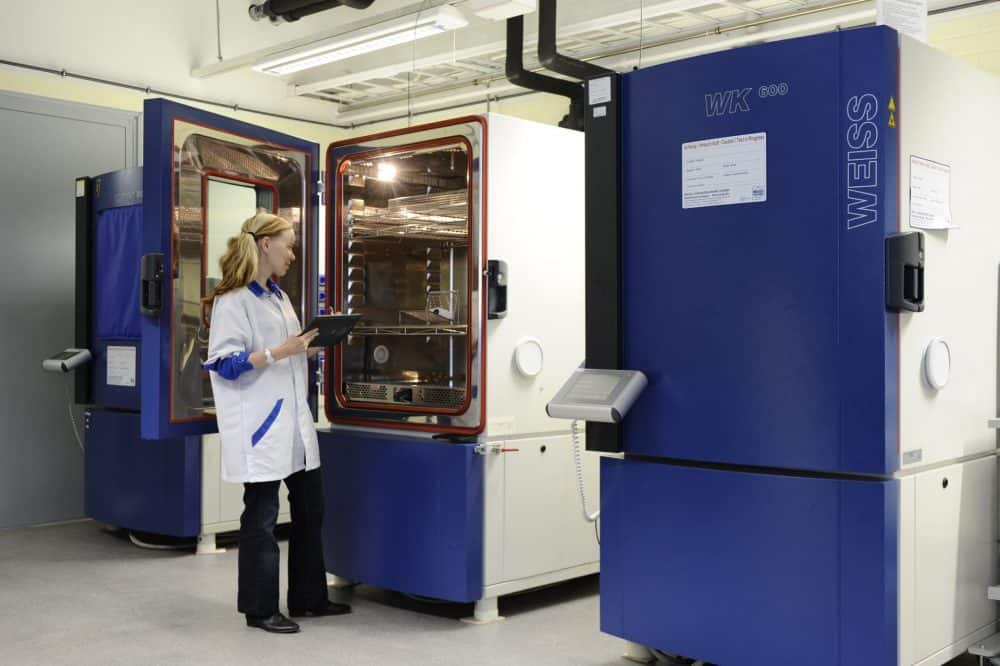 Environmental and mechanical test plan creation
Test management during the R&D process
Root cause analyses after test
Corrective / preventive action suggestions for design
Improvement ideas for design and solutions
Subcontractor quality control
Verify design and product robustness
Corrective action for production process