With cutting-edge technology Mobilaris Mining & Civil Engineering takes digitalization of mining operations to the next level. Mobilaris Mining Intelligence helps mining companies to become aware of what is going on in the mine, right here and now. This information makes it possible to take control over the operations and the resources. People can act upon what is happening in real-time and make the right decision faster. The result is double digit productivity, higher efficiency and increased safety for the mining industry.
Vehicle Tag and Cap Lamp Tag are supporting products to the Mobilaris Mining Intelligence product portfolio. In order to obtain accredited CE and FCC/ISED certifications for Vehicle Tag and Cap Lap Tag Mobilaris Mining & Civil Engineering turned to TESTiLABS. After the CE and FCC/ISED certifications were completed, TESTiLABS' Country Approvals Service continued to ensure Mobilaris Mining & Civil Engineering products were also approved for other key markets like Australia and Brazil.
Andreas Karvonen at Mobilaris Mining & Civil Engineering:
"We needed accredited CE/FCC/ISED test in order to proceed with customer projects in our key markets. TESTiLABS handled testing smoothly and we were able proceed with necessary country approvals fast, again with the help of TESTiLABS. We look forward to continue cooperation with them in our future projects as well".
Tracker offers mobile positioning systems and service platform for hunters and their best friends – hunting dogs. Tracker has been providing leading products and services for hunters for more than 40 years continuously innovating to stay on the top of demand.
The latest example of it is Tracker Artemis. In addition to support for GSM networks, Artemis has also support for future-proof LTE-IoT based networks NB-IoT and LTE-CAT M1. LTE-IoT will provide  better reception with less power consumption, making Tracker Artemis the choice for present and the future.
Hannu Lohi, Artemis's Project Manager: 
"To get the Artemis tested for CE certification we turned to TESTiLABS. TESTiLABS has long experience on testing wearable products worn by humans and animals. We have been working with TESTiLABS in previous projects so we know the test team. LTE-IoT is a new technology and new to us as well. Testing project needed extra effort, but with the help of radio module manufacturer and TESTiLABS competent test engineers project was accomplished and Artemis is now in the shops."  
Wiiste is committed to help construction industry to ensure quality of the buildings. Wiiste is an expert in high-quality wireless systems and equipment for structural moisture measurement.
A prime example is Wiiste WM1-WAN, the world's first IoT moisture meter to ensure a dry wood chain. WM1-WAN is used for tracking that the wooden construction elements remain dry throughout the delivery chain and during construction.
To be able to start volume deliveries and get WM1-WAN certified Wiiste contacted TESTiLABS. TESTiLABS conducted the required tests during summer and supported Wiiste preparing he required documentation for CE Declration.
Risto-Matti Salmi, Technical Manager Wiiste: "Testilabs was able to provide consultative and proactive service when we were developing new technology to new markets. Now we can proceed with our key customer to take product to market"
Jalasoft is a world-class technology company that provides software engineering solutions. Based in Bolivia, they train and provide highly-skilled engineering teams to companies looking to outsource software development, quality assurance, and automation projects in a higher-quality, more affordable way.
Here is what Jorge Lopez, CEO of Jala Group, had to say about our IQ testing and tuning services and their experience with TESTiLABS:
"In December 2017, we first got in touch with TESTiLABS, a Finnish company specializing in tuning and testing image quality (IQ) for smartphone cameras. We undertook with them a project to tune one of our smartphone models presently in the market in Bolivia and other countries in their fully calibrated version.

I am pleased to say that, during the first half of 2018, TESTiLABS performed an outstanding and timely job on our uncalibrated cameras, bringing the available hardware up to its maximum performance.

To this end, TESTiLABS worked directly with our ODM supplier, providing an incremental set of ever-better tuned firmware components to integrate them into the Operating System, making it available for OTA (Over-The-Air) massive upgrades for the smartphones that were already in the market.

Also, TESTiLABS responded rapidly to the technical demands of our QE team, achieving very fluid communication with our engineers, and helping us create a complete test plan of our own and pinpoint the weak points in the camera modules at hand.

We will be glad to go on working with. TESTiLABS on future, more advanced, smartphone models that we have already planned."
Huddly is an Oslo based technology company that creates tools for team collaboration. Huddly combines expertise across the fields of design, hardware, software, and artificial intelligence.
Huddly does not compromise in quality. To achieve top quality and usability  Huddly works with industry-leading partners such as TESTiLABS.
TESTiLABS has helped Huddly to achive to high-quality video experiences and to make sure products are durable in daily use for very long time.
Håvard Alstad, Huddly : "Testilabs offers extensive capabilities in environmental testing and video quality optimization. These services gave Huddly assurance for launching reliable and high quality products.
Quick and responsive feedback and short turnaround time for testing is also important for us to be able to bring new products successfully out in the market in a short time."
Have a question? We are here to help. Let's talk!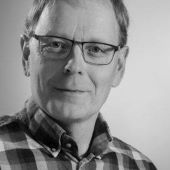 In order to free spectrum to 4G & 5G and focus on 5G investments US operators are closing down their 3G networks. AT&T is closing
Read More »
UKCA marking has been delayed from January 1, 2022, until January 1, 2023.  This means CE marked radio and electronic equipment may enter Great Britain
Read More »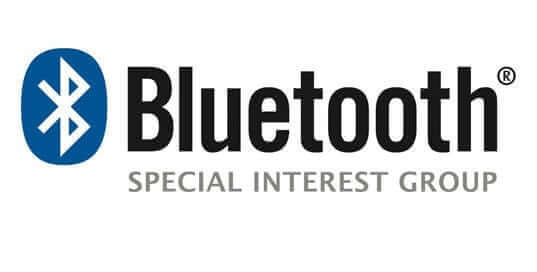 Bluetooth Qualification is the process by which a member declares and demonstrates that their design complies with the requirements of the program and its specifications.
Read More »